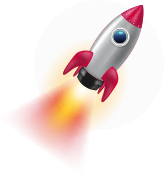 Regional Content Managing Editor (APAC)
Race Media is seeking a managing editor for sports and racing content  who will be in charge of strategy for Asia and Pacific (APAC) sports and racing content across Race Media's sites while managing other content managers, editors, and writers.
Race Media is an Australian owned and operated company that are leaders in sports and racing content, and digital marketing in the highly competitive regulated Australian online bookmaking market.
Race Media publishes free to use information, tips, previews, news, comparisons and reviews of regulated Australian online gambling websites.
Race Media is looking for self motivated talented individuals interested in the fast-paced, fast-growth online sports betting and online gambling industry.
Race Media offers a fully remote workplace in Australia with no physical office to report to and the tools you need to do your job provided at your home.
We are an equal opportunity employer who believe in diversity in the workplace.
As the role is 100% remote applicants outside Australia but with intimate knowledge of Australian, New Zealand, Singapore and Hong Kong horse racing, sports and greyhound racing are encouraged to apply.